Flemish Advisory Council for Innovation and Entrepeneurship
VARIO gives advise to the Flemish Government and the Flemish Parliament on its science, innovation and entrepreneurship policy.
New VARIO website
Welcome to our brand new website! We will be adding further, new content over the coming weeks.

Our newsletter also has a new look. Sign up if you don't already receive it.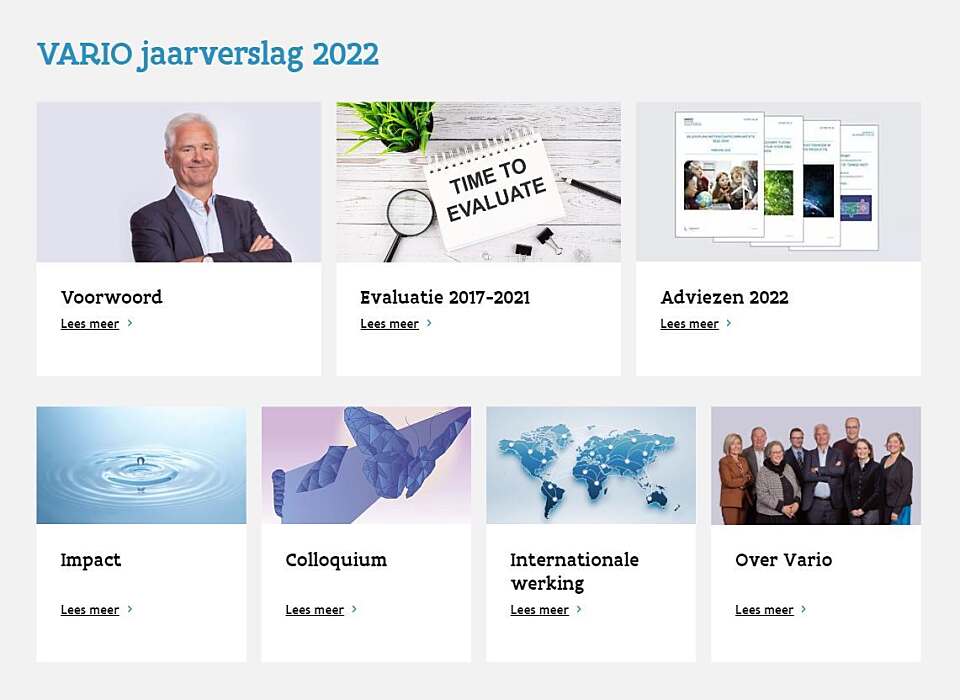 VARIO annual report
Review of VARIO activities in 2022
In this annual report, we describe VARIO's operations in 2022. Among other things, we elaborate on the VARIO advisory reports and expert reports issued last year. The annual colloquium, VARIO's international activities and the impact of the advisory reports are also discussed. Extra attention is paid to the evaluation VARIO performed by an independent evaluation committee following its fifth anniversary. The annual report summarises the findings and recommendations for you.
Advice in the spotlight
Advisory Report 30: Strengthening Flanders' technology position with regard to patents
Flanders ranks top with regard to patent applications by knowledge institutions.
The Flemish ranking with regard to patent applications by companies is 'rather average'. To achieve a frontrunner position within the innovative regions, Flanders could still make progress there.